役員プロフィール
---
築地 健
Takeshi Tsukiji
Chapter President
日本政策金融公庫、アイシン精機株式会社を経て、2011年インターナルコミュニケーションコンサルティングの株式会社ソフィア参画。
専門はエンゲージメント調査/分析及び戦略策定、DX推進及び社内ソーシャルの利活用支援やイントラポータル設計等。
また、業務改善部門を統括し、顧客企業の生産性向上をコミュニケーションの観点から支援している。講演実績多数。
Takeshi Tsukiji is an Internal Communication Consultant, specializes in employee engagement survey, internal communication strategy, enterprise social network service, and intranet portal advisory.
He started his career as a banker of Japan Finance Corporation, took part in HR of Aisin Seiki Co., Ltd., and joined the internal communications consulting firm, Sofia, Inc. since 2011.
He is also responsible for Business Process Design Division at Sofia, Inc., supporting their client in productivity improvement in terms of internal communications.
---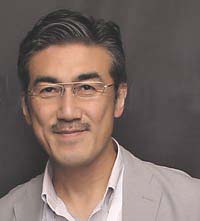 雨宮 和弘
Kaz Amemiya
Vice President, Professional Development
外資系半導体メーカーの日本テキサス・インスツルメンツ、インテルジャパンにてコーポレートコミュニケーションマネージャー、ウェブマスターを担当したのち1998年に独立、クロスメディア・コミュニケーションズを設立。
企業コミュニケーションの視点からオンラインメディアの活用を唱え、数多くの企業や団体に向けてアドバイス、企画立案、調査・評価、構築・制作などを実施。また、年間50コマを超えるセミナーや講演を行っており、ビジネスの変革期におけるオンライン展開のあり方などを広く提唱し好評を得ている。
After working as a corporate communication manager as well as a webmaster at Texas Instruments Japan and Intel Japan, Kazuhiro Amemiya established Crossmedia Communications, Inc. in the late 90s.
He has been helping communication managers and webmasters strategize their online communication ever since.
He is also a member of Public Relations Society of Japan (PRSJ), Japan Society for Corporate Communication Studies(JSCCS).
---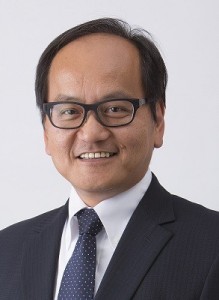 池田 勝彦
Katsuhiko Ikeda
Vice President, Communications
1991年、テレビ朝日ニューヨーク支局にて、報道ディレクター。2007年に帰国、ソフィアに参加し、大手企業のコーポレート・コミュニケーション戦略の立案と施策の運用設計・支援を行う。現在は、企業向けビデオ制作を統括しながら、主に社内コミュニケーションやYouTube公式チャンネルおよびビデオ・リリース配信を支援している。
After working as a TV news producer for TV Asahi New York Bureau for 16 years, he returned to Japan and joined Sofia, Inc. in 2007.  Since then, he has been helping corporations strategize corporate communications and implement measures with a specialty of video packages for internal purposes as well as for a YouTube channel and video releases.
---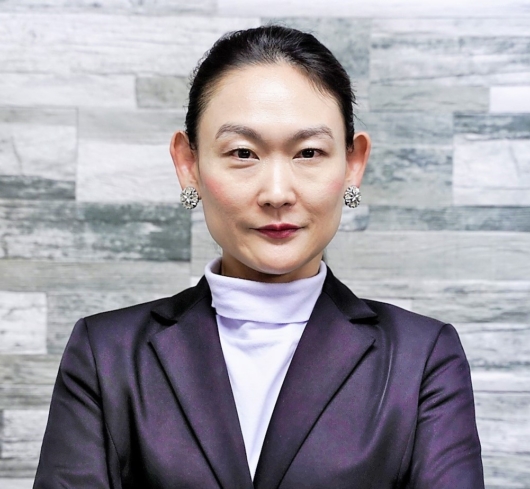 上瀧(コウタキ)和子
Kazuko Suzuki Kotaki
Vice President, Communications
共同ピーアール株式会社総合研究所(PR総研)副所長。現SCSK(住商データコム)のマーケティング、現ソフトバンク(GOL、エクソダス、ケーブル・アンド・ワイヤレスIDC、ソフトバンクグループ)のコーポレートコミュニケーションを経てPR業界に転じ、グローバルIT企業のコミュニケーション支援に従事。多様性と包括性ならびにイノベーションを軸にPRコンサルタント、インタビュアー、ライター、マーケティングおよびテクノロジーのファシリテーターとして国内外で執筆、登壇多数。
Deputy Director-General of PR Research Institute at Kyodo Public Relations
She is a passionate, seasoned veteran of corporate communications and public relations with over 20 years of experience in PR consulting, media relations, and content development nurtured in top-ranked PR agencies and global technology firms including telecommunications and systems integration businesses. She initiates consulting together with research centered on diversity and inclusion for innovation. Devoted to speaking engagements, interviews, and byline contributions. She volunteers to support business communicators and global and local leaders to together achieve sustainability. Japanese native with fluency in English and introductory Mandarin.
---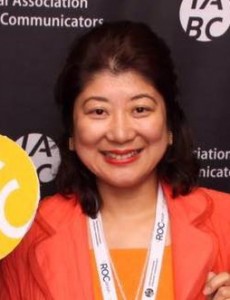 日馬 圭野
Tammy Kusama
Vice President, Membership Development
大手広告代理店で営業職やイベント企画運営職を20年以上経験した後、セールスプロモーション会社の人事総務部長を4年間務める。2015年5月よりクロスメディア・コミュニケーションズに加わると共にIABC会員となる。
Tammy Kusama has started her career with an advertising agency in Tokyo and experienced sales and event planning/producing for over 20 years. After taking the position as a manager at the personnel department for a promotional marketing company for 4 years, she became an IABC member along with joining Crossmedia Communications, Inc. since May 2015.
---