Japan-Russia business dialogue 29th October @ Nagatacho Dai-Ichi Members Office.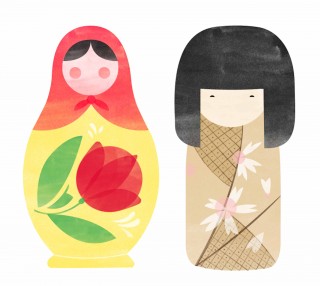 Japan and Russia, as neighboring countries have had a long history of business relations, and there are much more opportunities in the future.
Russian businesses have got more and more active in Japan, therefore Japanese society is keen to understand better strategic intentions and ethic views of Russian entrepreneurs, to get familiar with Russia's national business culture. As for Japan's businesses in Russia, impressive projects have been conducted for last several years, including production sites of leading Japanese companies like Toyota, Komatsu and others.
However, mutual understanding is not deep enough and mutual perception is quite different with the reality in both countries.
A new event – Japan-Russia business dialogue – was created early 2013. Inaugural Symposium held in November'2103 got a considerable support from many respected organizations including Russia's Embassy to Japan, Japan Foundation, RIA-Novosti Information Agency, Japan Business Club in Moscow, Moscow Agency for Promotion Export&Investments, IABC Japan (Japan Chapter of International Association of Business Communicators), Russia's National Award 'Silver Archer' and other businesses and public bodies.
This year Symposium will be held on the 29th October, and will engage prominent people of both countries – top representatives from Japanese and Russian business companies, media persons, and regional leaders.
We do encourage you to participate as Symposium speaker, partner or advertiser, and contribute into Japan-Russia business relations, better mutual understanding and further cooperation between our countries.
Detailed information in Russian language is available here.
Detailed information in English is available here.
https://www.facebook.com/JapanRussiaDialogueOfCulturesBusinessAndMediaRole?fref=ts
---